Untapped
The New West Texas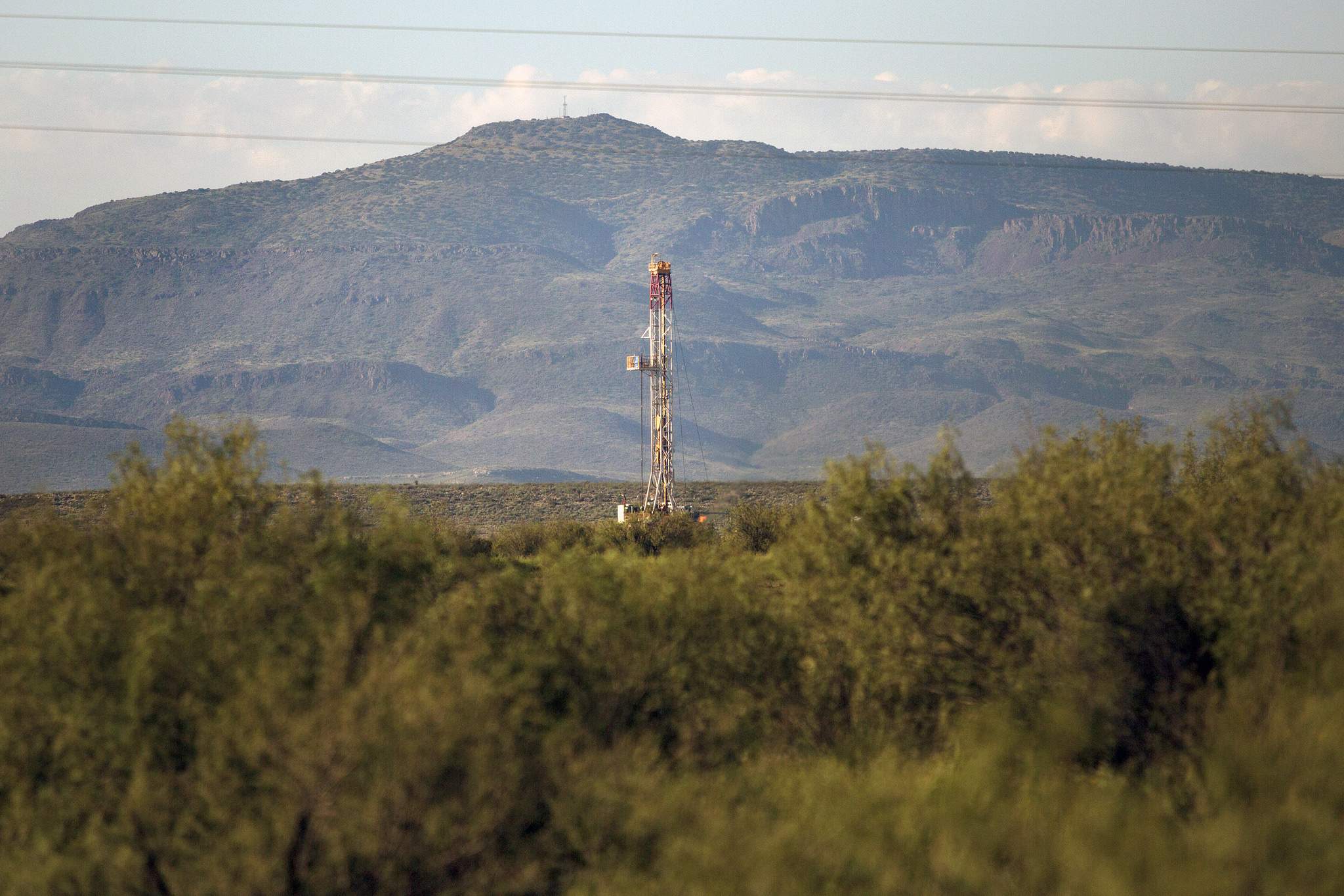 The Permian Basin in west Texas leads the nation in oil and gas production. Midland and Odessa have long been the heart of this industrialized desert. But oil and gas development is expanding outward. In the past year, drilling operations have moved south and west into a region long written off as undevelopable.

That's where we begin a series of reports examining what all this means for the region and the state. Untapped: The New West Texas explores the impact of new energy exploration on the economy, the water table and the environment.
West Texas-based reporter Sally Beauvais begins our story on the edge of Balmorhea Lake in southern Reeves County, about 100 miles from the heart of the Permian Basin oil patch. She says the lake is a popular recreation spot, just across from the foothills of the Davis Mountains.
But things are changing: just across the lake, Houston-based Apache made a major oil discovery a couple of years ago – the evidence is a bald patch where a test oil rig recently stood.

In 2016, Apache said the area could contain up to 3 billion barrels of oil. The company named the new field Alpine High.

"I'm kind of at the edge of where industry is reaching into this corner of west Texas," Beauvais says. "It's an area that producers had written off for decades."

Beauvais says producers have drilled in this corner of far west Texas before, but had never made the big strike.

"Apache just had the stars align, and they found the right geologist to study the area, and they figured out how to get the oil out from under this region," Beauvais says.

Further south, in Big Bend country, Dallas-based Energy Transfer Partners has been developing new oil and gas resources, too. Beauvais says the company has built two natural gas pipelines, the Comanche Trail and Trans-Pecos pipelines.

"The pipelines are really starting to lay the groundwork of what made it possible for companies to frack in these parts of the Permian Basin," Beauvais says "and export that natural gas to Mexico, and to the Mexican coast to be shipped overseas."

Beauvais says the new pipelines come at the best possible time for Apache, which will need a way to move the oil it produces. In addition, eight other companies are exploring the Delaware Basin, where Apache's Alpine High field is located.

Increased energy production will have an environmental impact on the region. Beauvais says increases in fracking in the Permian Basin overall have already stressed the environment.

"The main question for concerned people is," she says "how much of the country's natural resources and wild spaces are we prepared to give away for development?"

Water is a key concern in the region, Beauvais says.

"The pool at Balmorhea State Park is at the front of that picture," she says. "[It's ] the west Texas desert oasis that drives tourism in the area, and the economy. But beyond Balmorhea, there are also larger concerns about unregulated water mining in massive quantities, and fracking operations in other parts of the Permian."

Environmental concerns also extend to the quality of local water tables, safety for wildlife, air quality and light pollution from gas flares.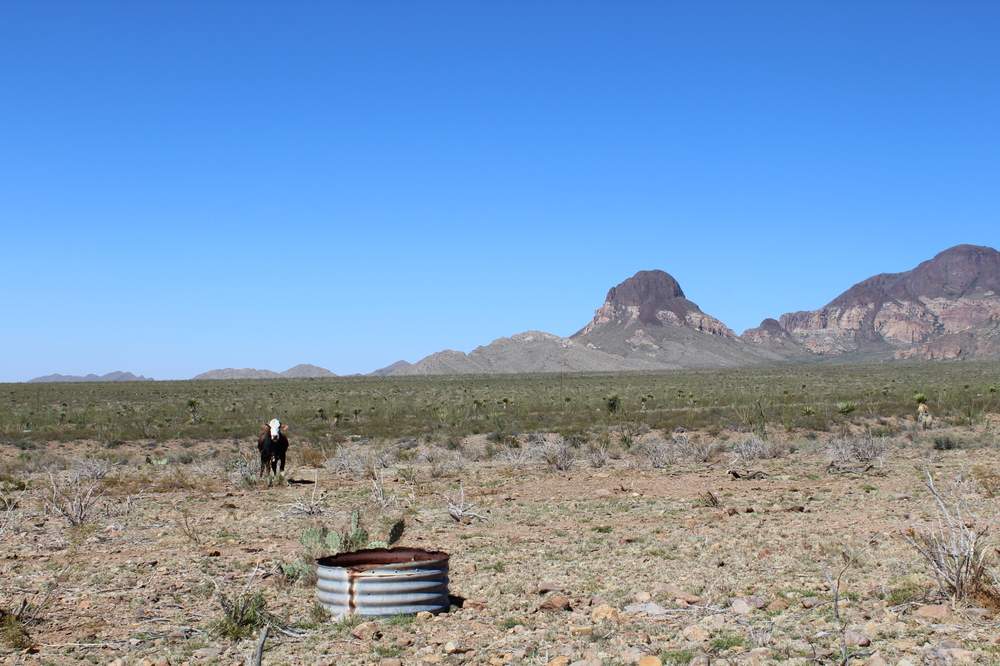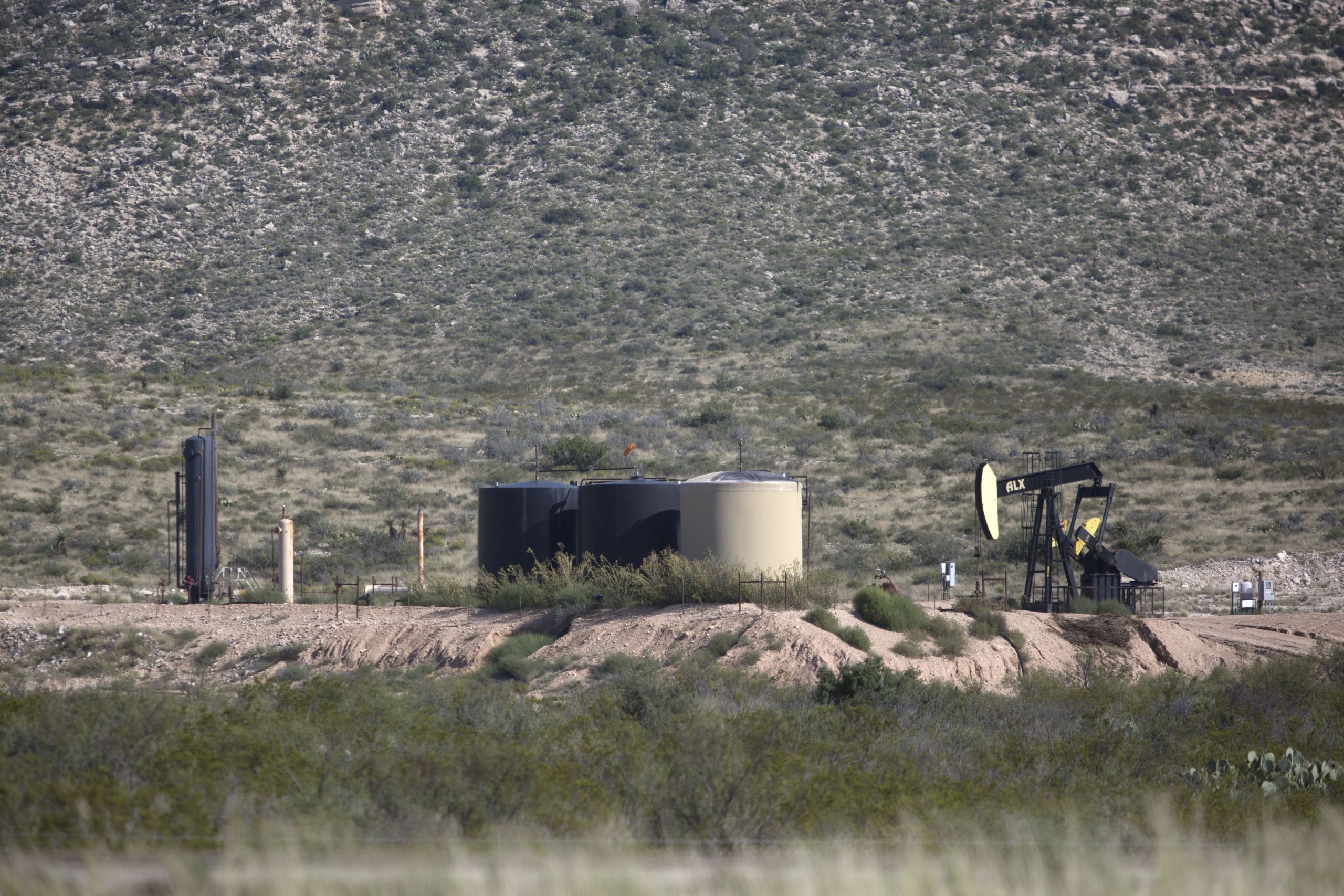 A Tourist Town Reckons With An Energy Boom
By Michael Marks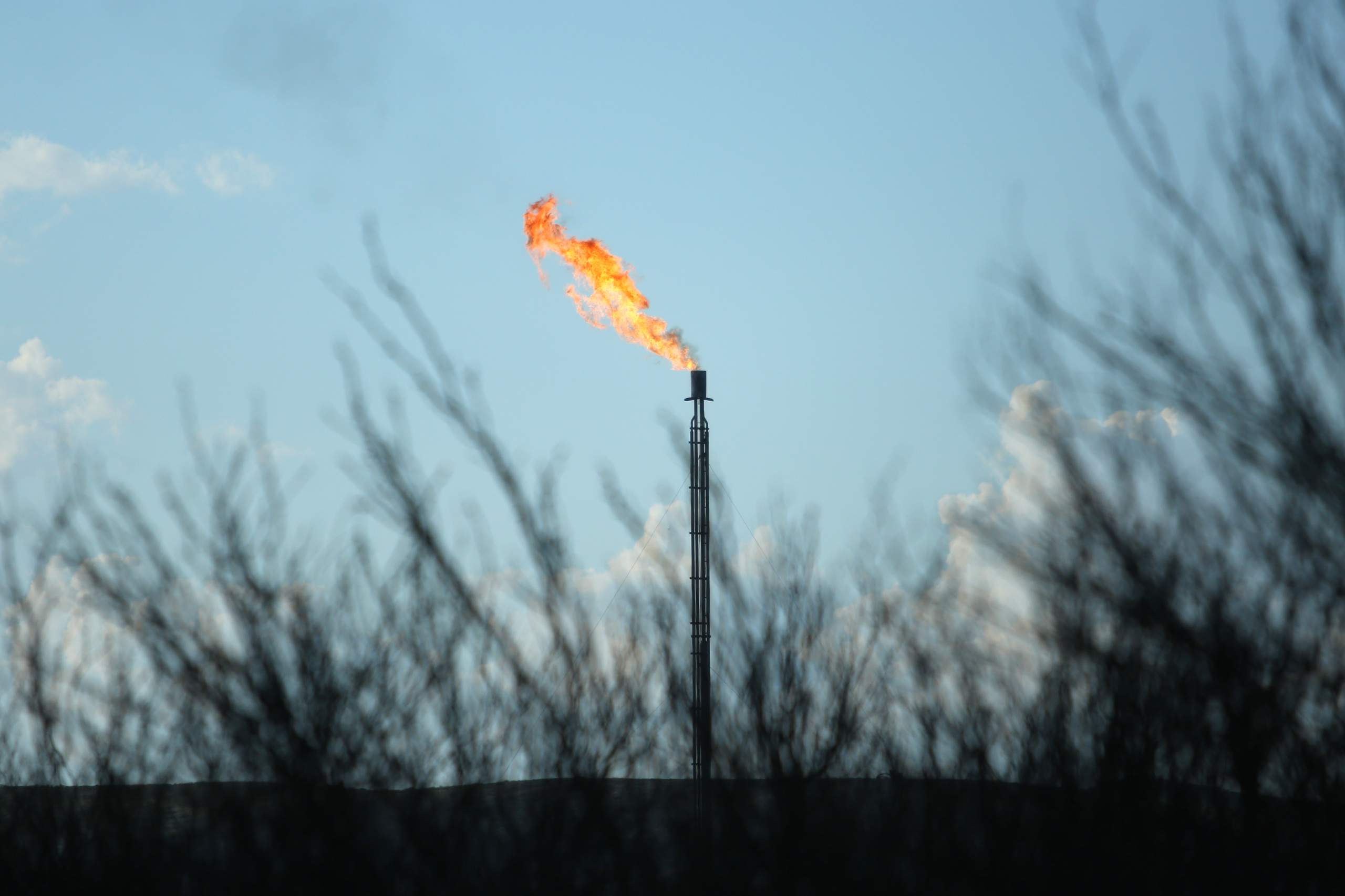 For generations,Texans have visited the desert oasis of San Solomon Springs for recreation, refreshment and rejuvenation. And for almost as long, the springs have powered the economy of the tiny town that sits next to them; Balmorhea. But now, an expanding industry is bringing big change to Balmorhea.
It seems like wherever you could put an RV in Balmorhea these days, there is one. There are RVs in empty fields, back yards, parking lots and next to Pat Brijalba's snow cone stand, where three RVs sit close together. But he says there's still room for one more.

Brijalba is the head of the local economic development corporation. The people who stay in the RVs – not just his, but all the RVs in Balmorhea – are there to work in the Alpine High. That's the new oil and gas field in the Delaware Basin, the southwestern portion of the Permian Basin, where activity has ramped up big time in the last year. That hasmeant a shift and an expansion of Balmorhea's economy, which Brijalba said has been a good thing.

"The only bad side would be if they were to contaminate our spring water. If that contaminates, that'll kill this town," Brijalba says.

And that's this town's worst case scenario. Brijalba is talking about chemicals from hydraulic fracturing, better known as fracking, contaminating the famous springs in Balmorhea State Park.

There weren't any swimmers the day I went there, which happened to be in the off-season and on an unseasonably cold day. But at other times, the park is so popular that it has had to cap attendance at 1,300 people per day.

"It's a very unique and very beautiful place," says Carolyn Rose, the park's superintendent.

With views of the Davis Mountains to the west, the pool that the springs creates is quite an attraction. And for a long time, it was the only reason to come to Balmorhea. But the geologic systems that create the springs are fragile, and some find reports of groundwater contamination near fracking operations elsewhere worrisome. There's also a concern about how much water fracking demands, and drawing down the aquifer.

Castlen Kennedy is the vice president of public affairs for Apache, the oil and gas company that began the drilling boom near here. She understands why people feel that way.

"Well I think there's very little risk but I also think it's a reasonable concern as somebody who lives there in the community," Kennedy says "somebody who has a family or who has children and who may not be familiar with the process."

Part of that process, she says, is being judicious about drilling locations. Apache won't drill under the park or Balmorhea itself, even though Kennedy admits the nearby drilling activity could grow for decades. So her company will have a lot to say about how it affects the local economy.

"Apache's the primary leaseholder in this area so that makes this a little bit easier for Apache to manage and think about from a long-term perspective," Kennedy says.

So far, the industry has boosted businesses that once relied exclusively on the springs. People like Lou Weinacht say it's created opportunities that never existed before.

"This has been great for almost everybody out here who has a business," Weinacht says. "Because you meet new people. You have something to do. You're not sitting around twiddling your thumbs waiting for the next holiday to come around."

Weinacht's RV park used to have only 20 spaces, but recently expanded to 47. There's still a waiting list, so now she's building another park, closer to the springs. New businesses here are thriving, like a tow service and a sand and gravel vendor. The city is collecting more sales taxes, and restaurants and hotels are full. But all this activity has its own downsides.

"If you don't have a business, you gotta to deal with it," Weinacht says. "The traffic, the getting to work, getting back home…"

And then there are flares from nearby rigs, brightening skies that are among the darkest in North America, and 18-wheelers tearing up county roads. The Texas Department of Parks and Wildlife is tracking water quality and the populations of animals in and around the springs. The idea is to collect baseline data on what healthy springs look like so they can sound the alarm on anything unusual, and to understand how the aquifer below feeds the springs.

"I will say that there is concern. We do really hope that the oil and gas companies, that they use the best practices in all of their work," says park superintendent Rose.

Canals deliver water from the park through the middle of Balmorhea to a lake just outside of town, which farmers use to irrigate crops like cotton and alfalfa. The water flows right past the Cactus Motel, where I stayed while I was in town. Locals hope that all the oil and gas activity will bolster the tourism economy here, an economy that depends on an uncontaminated San Solomon Springs.

"If that doesn't happen it will be a positive," says Pat Brijalba, who rents RVs. "Because once the oil field leaves west we'll have the swimming pool and the tourists."

…Provided that there's still a clean pool to bring folks to town.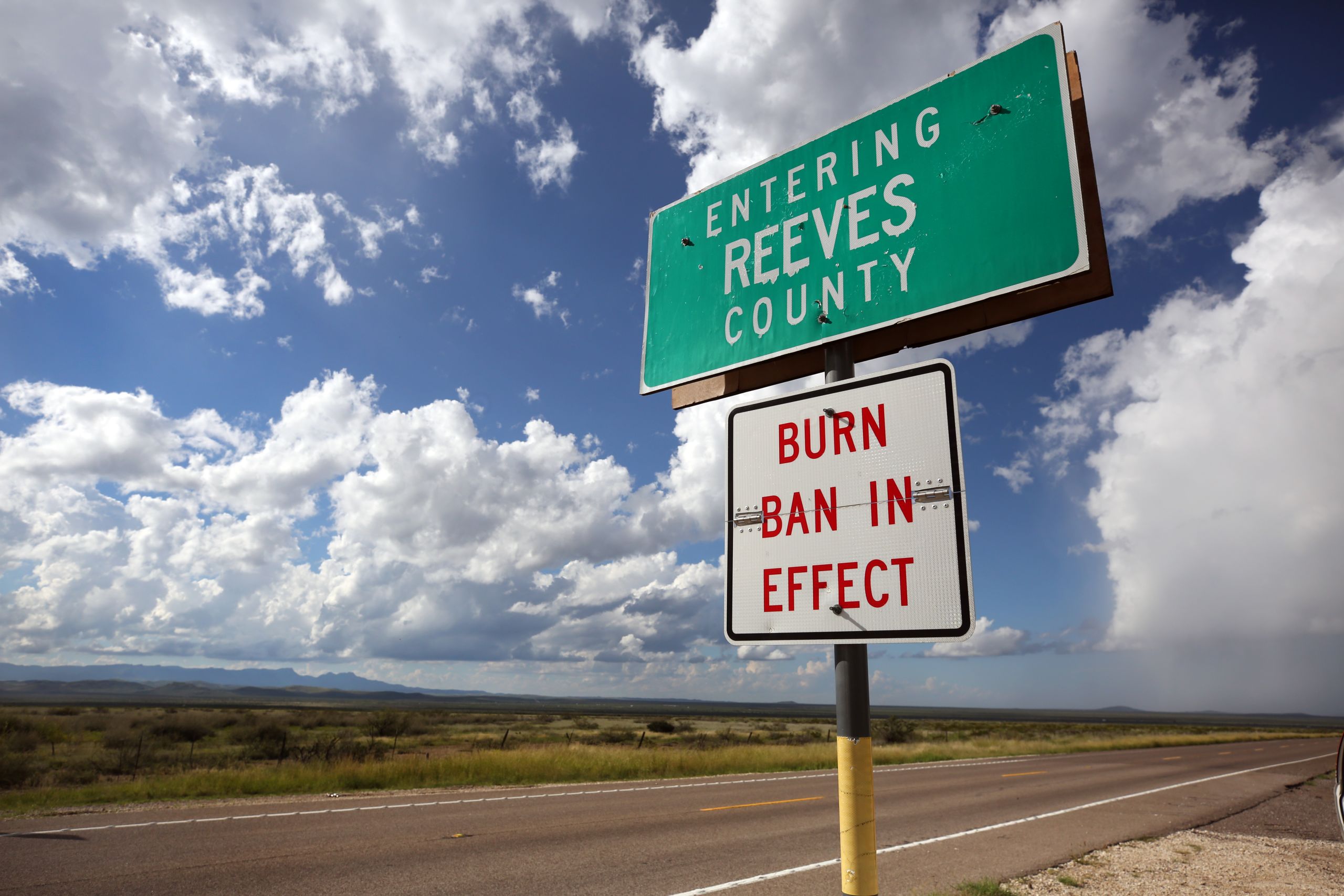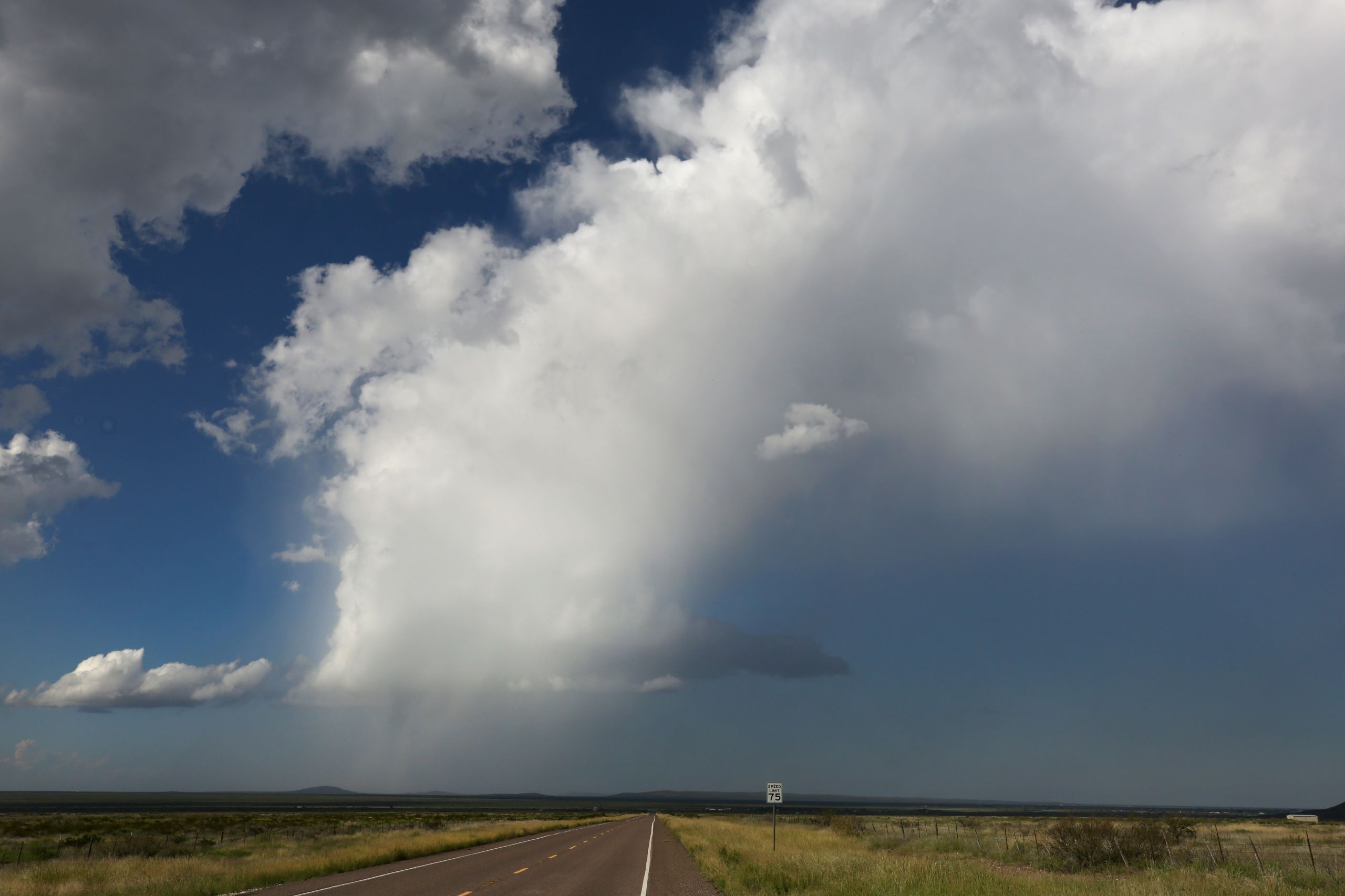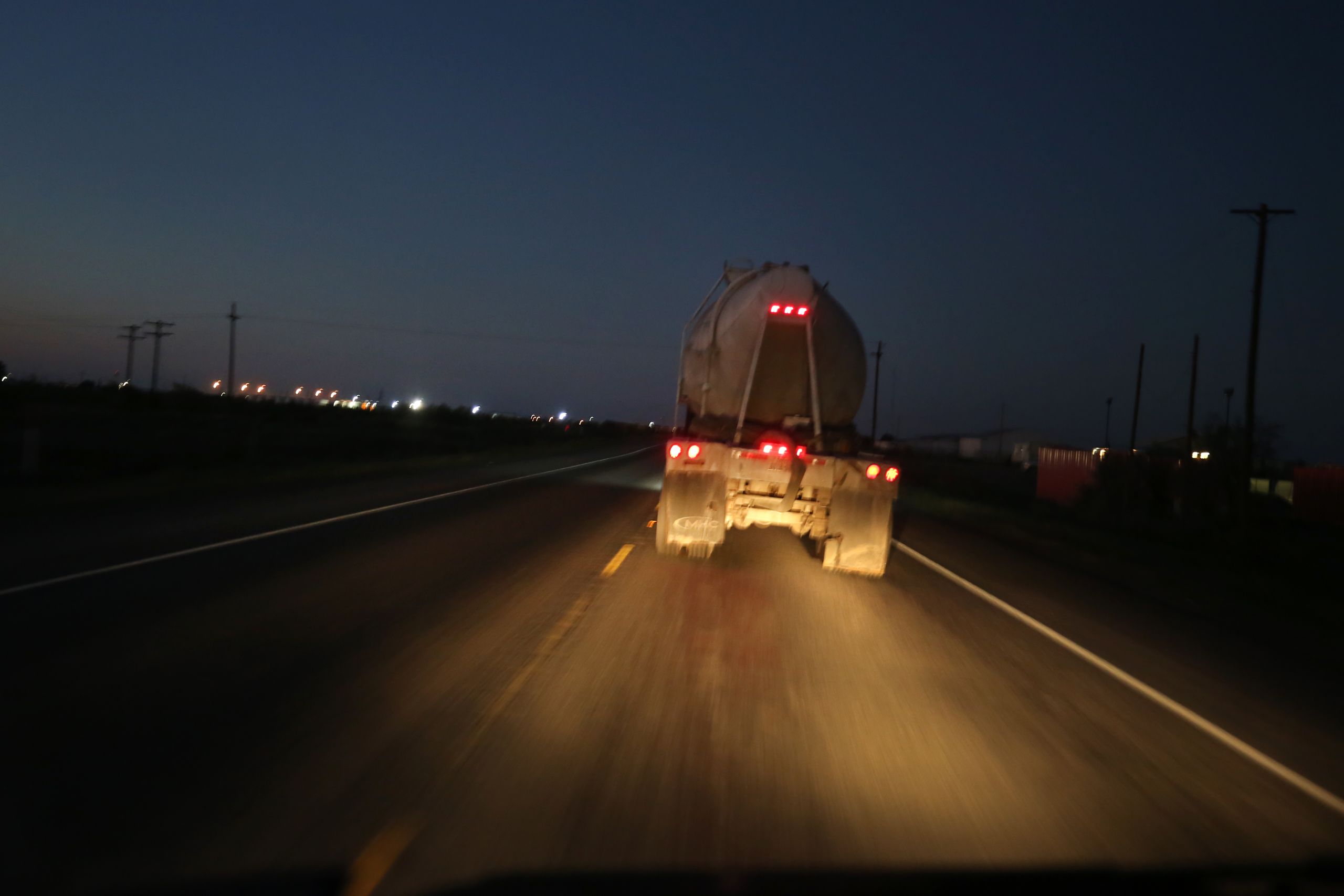 Despite A Downturn, West Texas Oil Production Heads For A Record High

By Travis Bubenik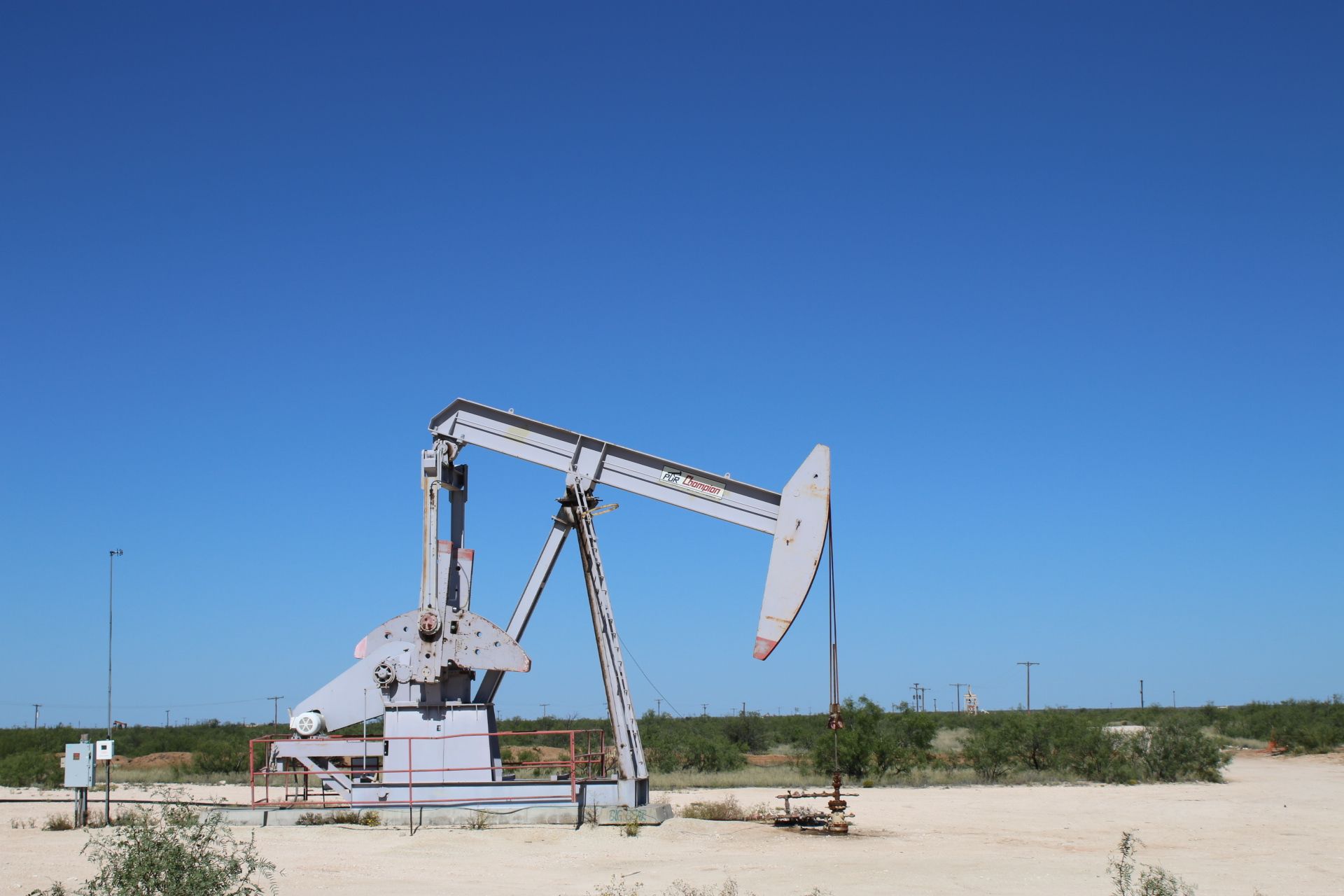 It was almost three years ago when the oil industry took a nosedive.

The headlines told stories of lost jobs and struggling towns, but now, despite the continued downturn, things seem better. At least in the Permian Basin of west Texas.
There's a sound common to much of the region: the slow, steady creak of a pumpjack. It's a seemingly mundane, yet tangible, sign that the state's oil economy is humming along. With oil prices stabilizing, the Energy Information Administration expects oil pumped from west Texas to lead the way to record-high production next year, passing a peak set back in 1970.

You can see the story of the Permian off a lonely highway: within just a few hundred yards of each other, three drilling rigs out looking for oil and gas, despite prices hovering around $50 per barrel – not exactly a number to get excited about.

In recent months, big players like ExxonMobil have made new, major investments in the region. The industry is expanding into previously unattractive areas near the Davis Mountains, in the Delaware Basin. Oklahoma-based ONEOK just announced plans for a new pipeline, and ExxonMobil has bought an oil transport terminal in what the company calls this "rapidly growing" area.

Perhaps the most notable example of the industry's physical expansion is a controversial natural gas pipeline that, despite protests from many locals, now snakes through previously-untouched parts of the West Texas borderlands.

Researchers with the global firm IHS Markit even have a new term for the Permian.

"The Permian has been dubbed, by their definition, as a 'superbasin,'" says John Roberts, the firm's director of global subsurface content operations.

In September, Roberts and his team finished the first of a three-part project to find out just how much oil west Texas still holds.

"Even though it's a 'superbasin' and has made over 38 billion barrels of oil since it was discovered 95 years ago, there is almost twice that to still make with horizontal drilling and with advanced [hydraulic fracturing] technology," Roberts said.

It's a game companies are now better at playing.

Even with low oil prices, they're making money. Not all of the oil IHS has identified makes economic sense to drill for right now, but Roberts said companies are looking at those long-term prospects through a "new lens."

University of Texas researcher Eric van Oort is helping to develop that lens.

"We're actually positioning ourselves for this new reality of forever lower," van Oort said during a recent tour of his humble-looking, two room "drilling lab" tucked away in a quiet corner of the university.

It looks typical enough - a few computers, a whiteboard, grey walls - but the main attraction is a life-size simulator of a drilling rig chair, complete with all the dials and knobs you would see on the real thing. Here, van Oort said, he's working on ways to automate the drilling process. He says the lab's goal is to cut the time it takes to finish a well - and the number of workers at a rig site - by half.

"I think what we're actually seeing is a real change in the industry, where performance optimization and automation are kind of lasting themes," van Oort says. "It's going to be the new way of working."

In some ways, it already is. A study this year from Louisiana State University found that advances in drilling techniques have led to a "breakeven price" - the price at which a well isn't losing any money - of just $39 per barrel in the Permian.

Local businesses like Sharon Ifera's are feeling the impact.

"Within the last few months it's picked up," Ifera says inside her shop in Crane, Texas, population about 4,000. The shop makes huge canvasses to winterize drilling rigs. (If the rigs freeze up, of course, they can't drill.)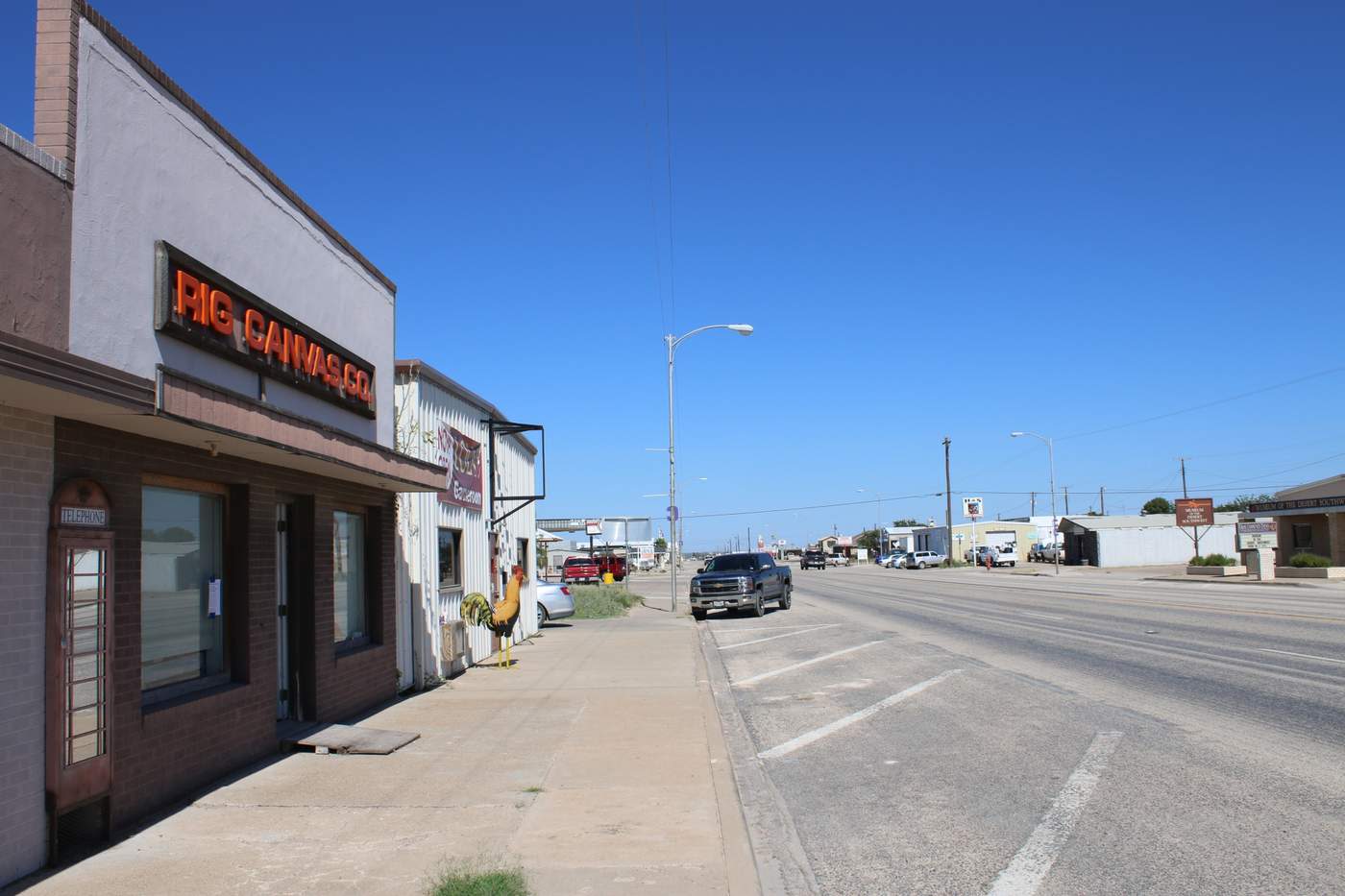 Ifera has been through downturns before, including the big one in the 1980's.

"There was a whole year I did nothing. This time, for two years, I have done some at least, but now it has picked up tremendously," she says.

Ifera says it's the recent steadiness of the oil price that is keeping her business afloat. Meanwhile, new business ventures that might have been unimaginable before are gaining speed. Apache Corporation recently upped its expectations for its big new oilfield, from 3,000 new wells to 5,000. And they're not the only ones feeling ambitious.

Off a highway and over a cattle guard, in an empty patch of desert near Fort Stockton, Texas, I meet Jack Hanks, CEO of MMEX Resources Corporation.

"We thought, well let's go to the source of the crude oil and put a refinery here," Hanks explains about his latest business venture. "And then let's find a way to market the products either by railroad, or pipeline, or trucking."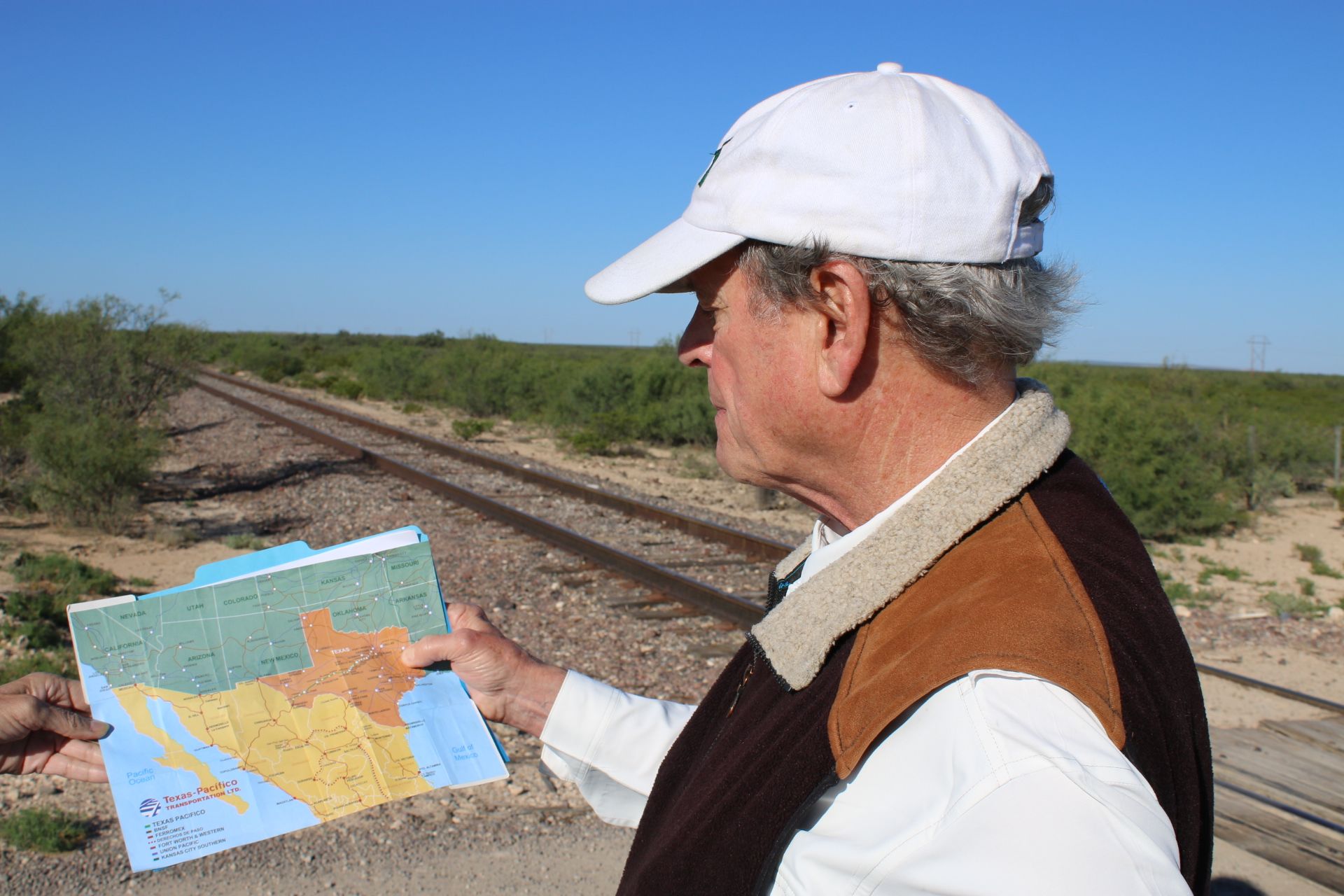 If built, it would be the first new refinery in the United States in decades. Hanks wants to use it to send oil and gas products to Mexico down an old rail line, though some doubt the company actually has the financing in place to make it happen.

And that's the thing about the energy business. There are always ideas, projections, and a dream of the future, but sometimes the dreams overshoot. The optimism on display in the Permian is being tempered by reports of a growing labor shortage, a lack of pipeline infrastructure to move the growing supplies of oil and gas, and concerns about the industry's environmental impact.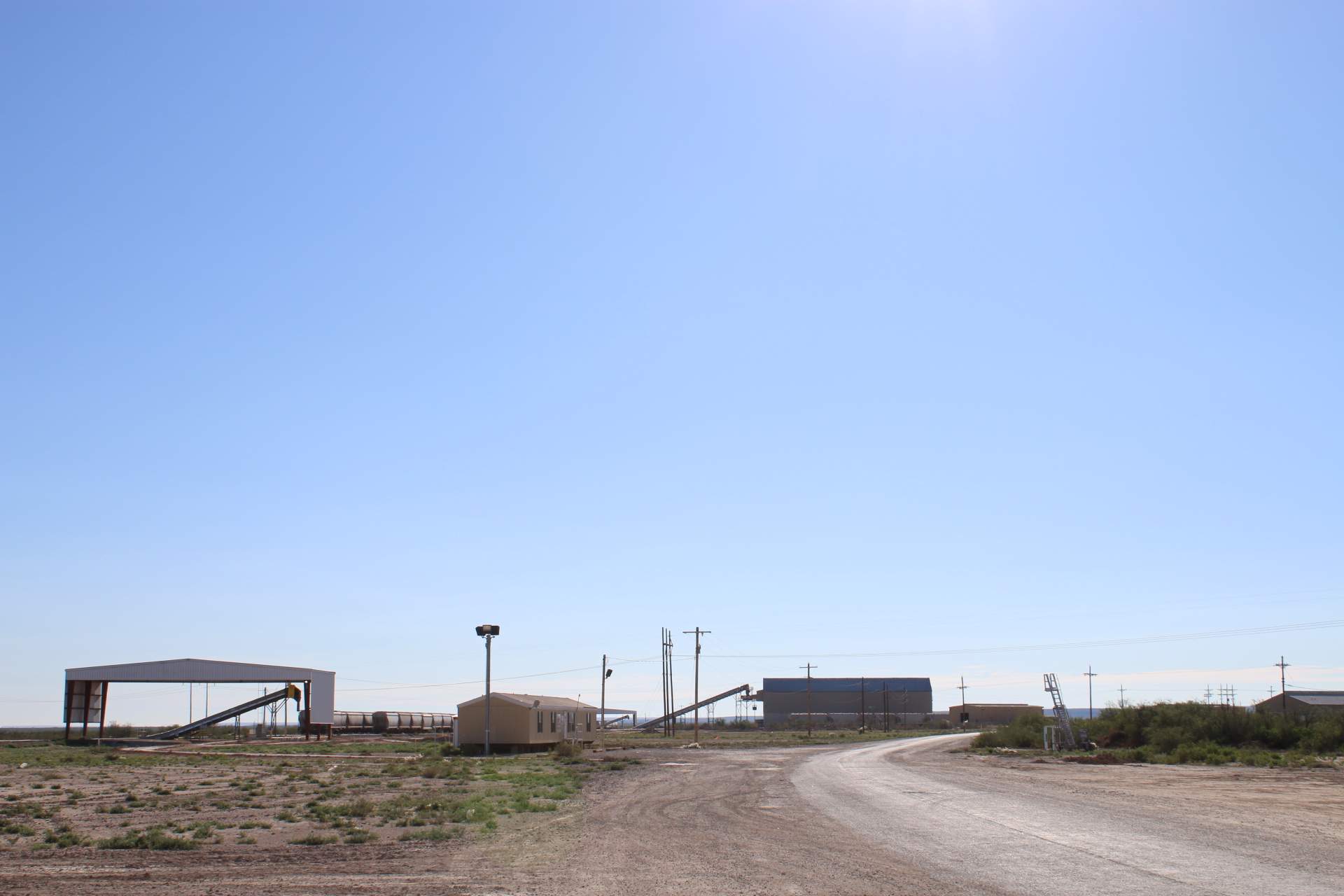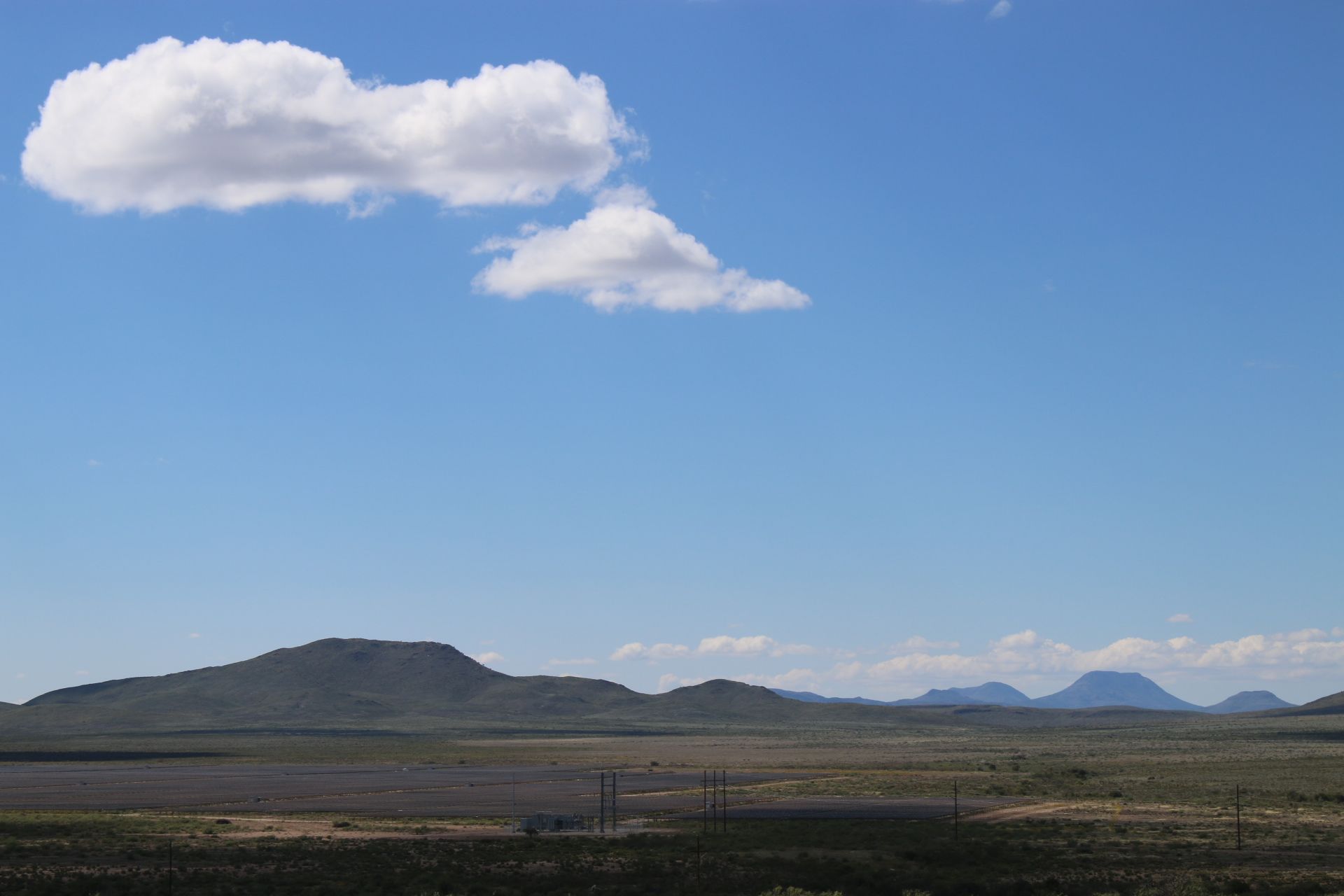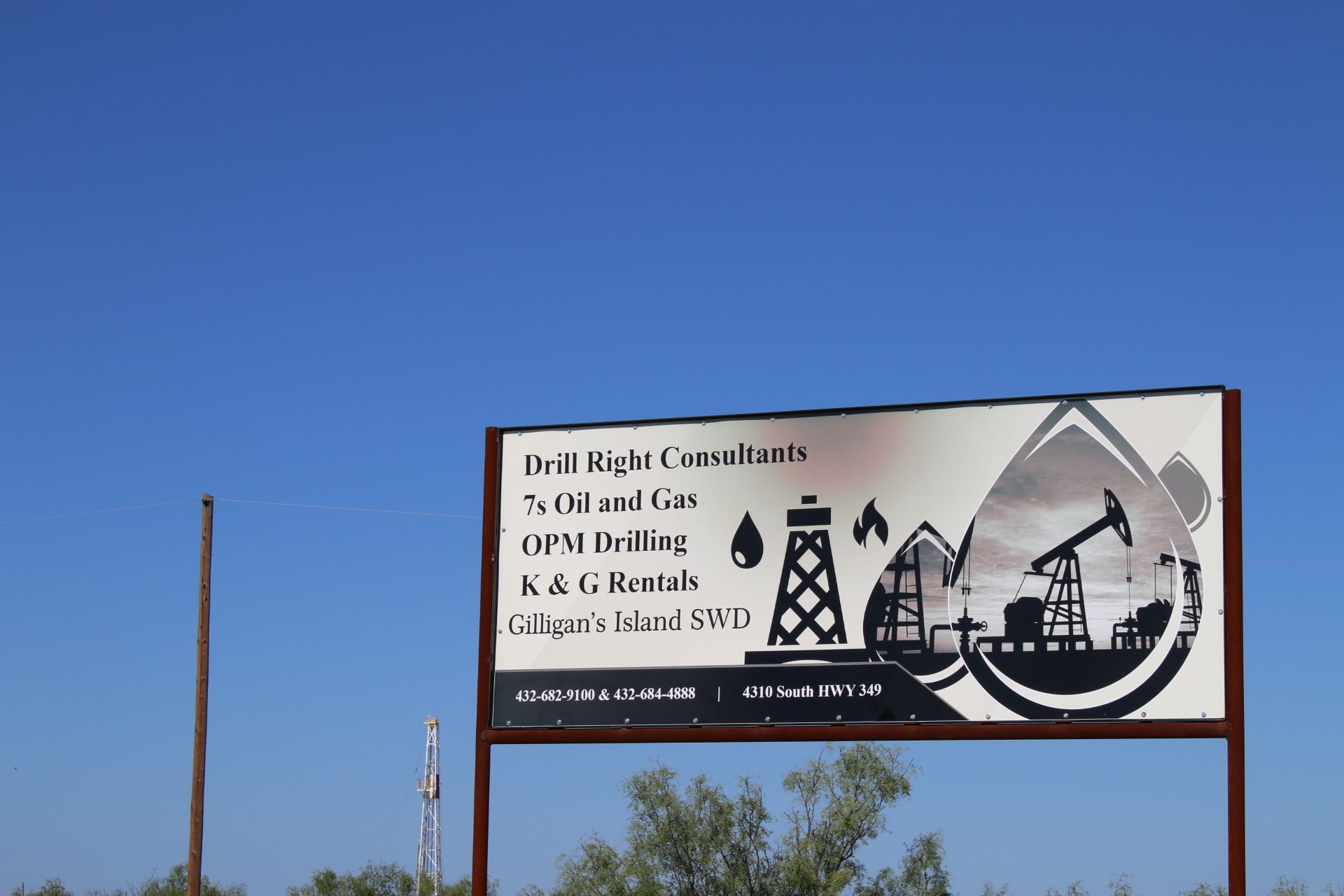 New Demand, Same Old Story: West Texas And Water

By Sally Beauvais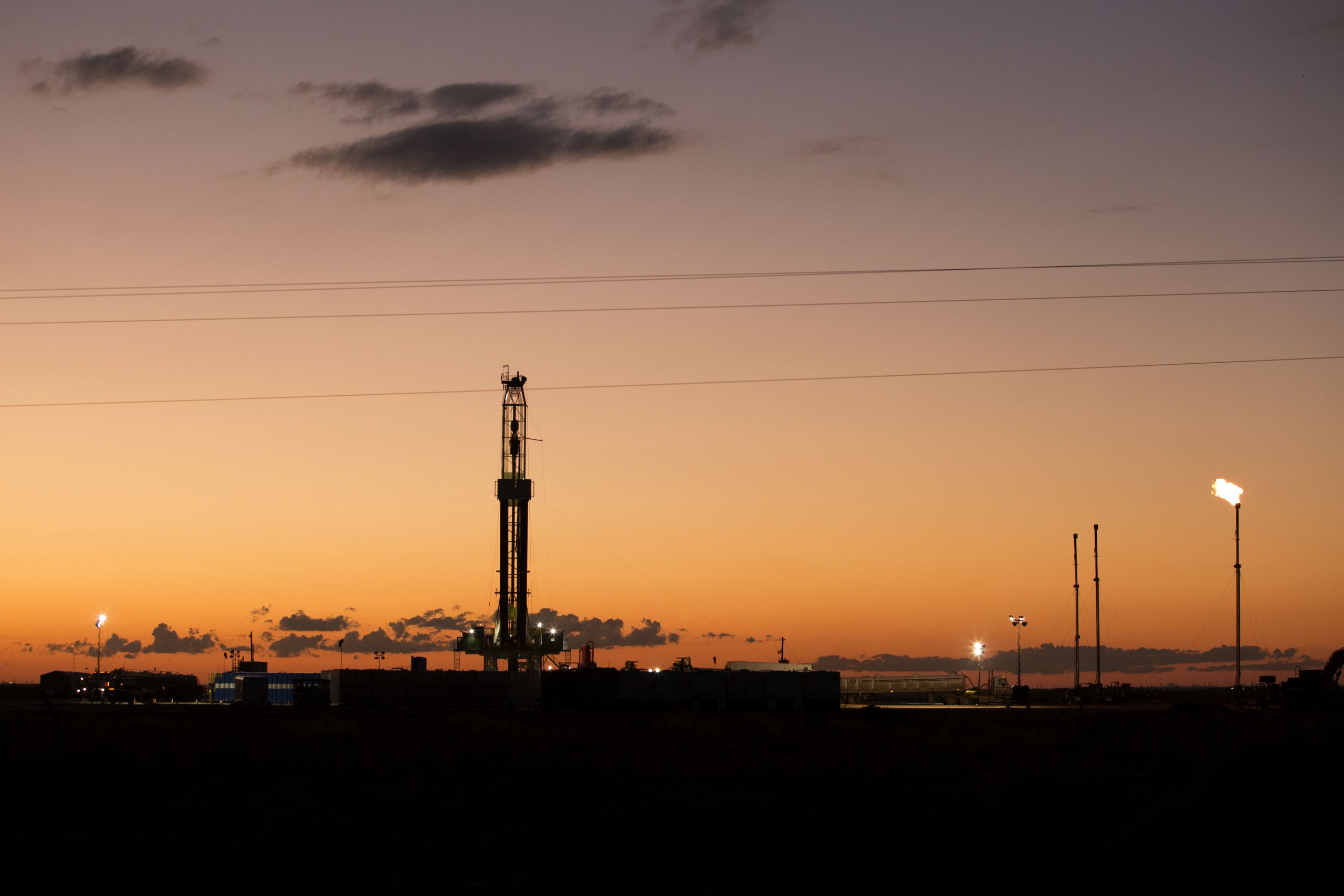 In arid west Texas, where rain is infrequent and rivers and lakes are few, groundwater – water from sources beneath the surface of the earth – is key to survival. And as the oil and gas industry in the Permian Basin demands more of this resource from the surrounding area, researchers are scrambling to study the systems of webbed aquifers that feed households, farms, ranches and industry in the region.

But for residents there's a familiar tension, over who gets to decide the fate of their water.
Jeff Williams manages his family's 18,000-acre farm outside Fort Stockton. Their land sits on top of five different prolific aquifers on the southeastern edge of the Permian Basin. Standing by an irrigation ditch, shooting water to a fish pond, he acknowledges that his family isn't the most popular in the neighborhood. They're the biggest consumers of water in Pecos County. His grandfather, Clayton Williams Sr., is notorious for pumping nearby Comanche Springs dry in the '50s.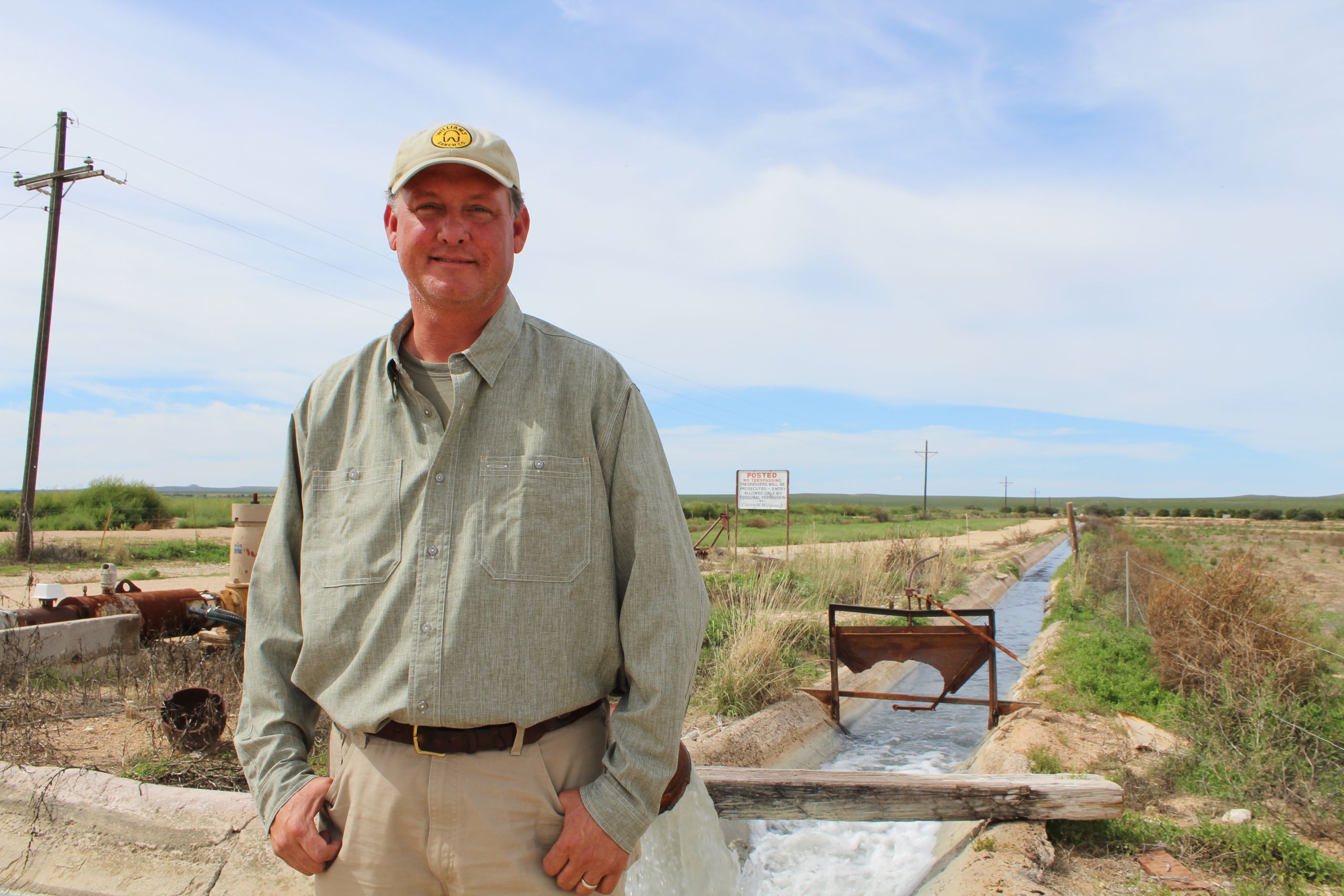 It used to be a West Texas oasis, like nearby Balmorhea. Once it dried up, a new pool filled with chlorinated water was built on top of the town's old spring-fed pool.

Farmers downstream of the springs filed a lawsuit against Clayton Williams and 25 of his neighbors to stop the pumping. But in 1954, they lost the case. In Texas, according to the long-standing rule of capture, the water beneath your land is yours to do with as you please.

"If you're property owner in Texas, you hold that right very near and dear to your heart," Williams says. "That goes up there with god, country, family, and your property."

Just last summer, after another drawn-out legal battle, Jeff Williams and his father secured a controversial permit to pump and export up to 25 million gallons of water a day. Eventually that water may go to the city of Odessa but for now, they're selling to an oil and gas company in the Permian Basin.

For Williams, it boils down to a question that many Texans are asking: What is the highest and best use? Should the water that sits under the state of Texas be reserved for farms and ranches, for drinking water supply, or for oil and gas development? Williams doesn't see a problem with using it for everything.

"Everyone's going to draw their own conclusion and they probably already have. But for me, I see a positive in all of it," he says.

But is there enough water to go around?

As hydraulic fracturing operations ramp up in the Permian Basin and demand more, at least three water drilling companies have staked new territory in the Trans-Pecos – the mountainous desert region on the outskirts of oil country. Located in the Davis Mountains, Van Horn and Pecos, the water drillers report that they are turning away from freshwater, long favored in the fracking process. Instead, they're gearing up to pump industrial quantities of brackish groundwater to sell to oil and gas companies. That's water with dissolved solids in it. It's saline, but not as salty as seawater.

Andrea Croskrey, a researcher with the Texas Water Development Board, maps sources of brackish groundwater across the state. She says that brackish groundwater became of special interest to TWDB during the 2011 drought. And as the population grows, it's a resource that's going to be important for all kinds of uses. But we need more data before we can regulate it properly.

According to Croskrey, one way to access that data is to monitor conditions as new parts of our aquifers are pumped.

"There's a chicken and egg scenario when it comes to: we need to do science, but we need science to understand and make decisions," she says. "Do we drill, or do we wait for science to drill?"

And as demand increases, a lot of questions remain about using brackish water. Like how much do we have and how does it get replenished? And how could pumping it affect our supply of freshwater?

"I mean really it's all about ensuring that there's water for future Texans," Croskrey says.

That's Dr. Andrew Sansom's concern as well. He's with the Meadows Center for Water and the Environment. In west Texas, he says, the situation is more fragile than in the wetter parts of the state.

"Texas has about 60 inches of rainfall on the Louisiana border, and less than 12 in El Paso," says Sansom. "It's natural that concern for water increases as you go westward. That will always be true."

Brackish water is central to everyday operations for some ranchers and farmers in west Texas, especially those tapping aquifers that yield an abundance of slightly saline water. Some communities are already cleaning up it up for use in their municipal water supply. Sansom says it's cheaper and more efficient than desalinating say, gulf seawater.

"And that's why quite honestly on the supply side, brackish groundwater is probably the brightest opportunity that we have," he says.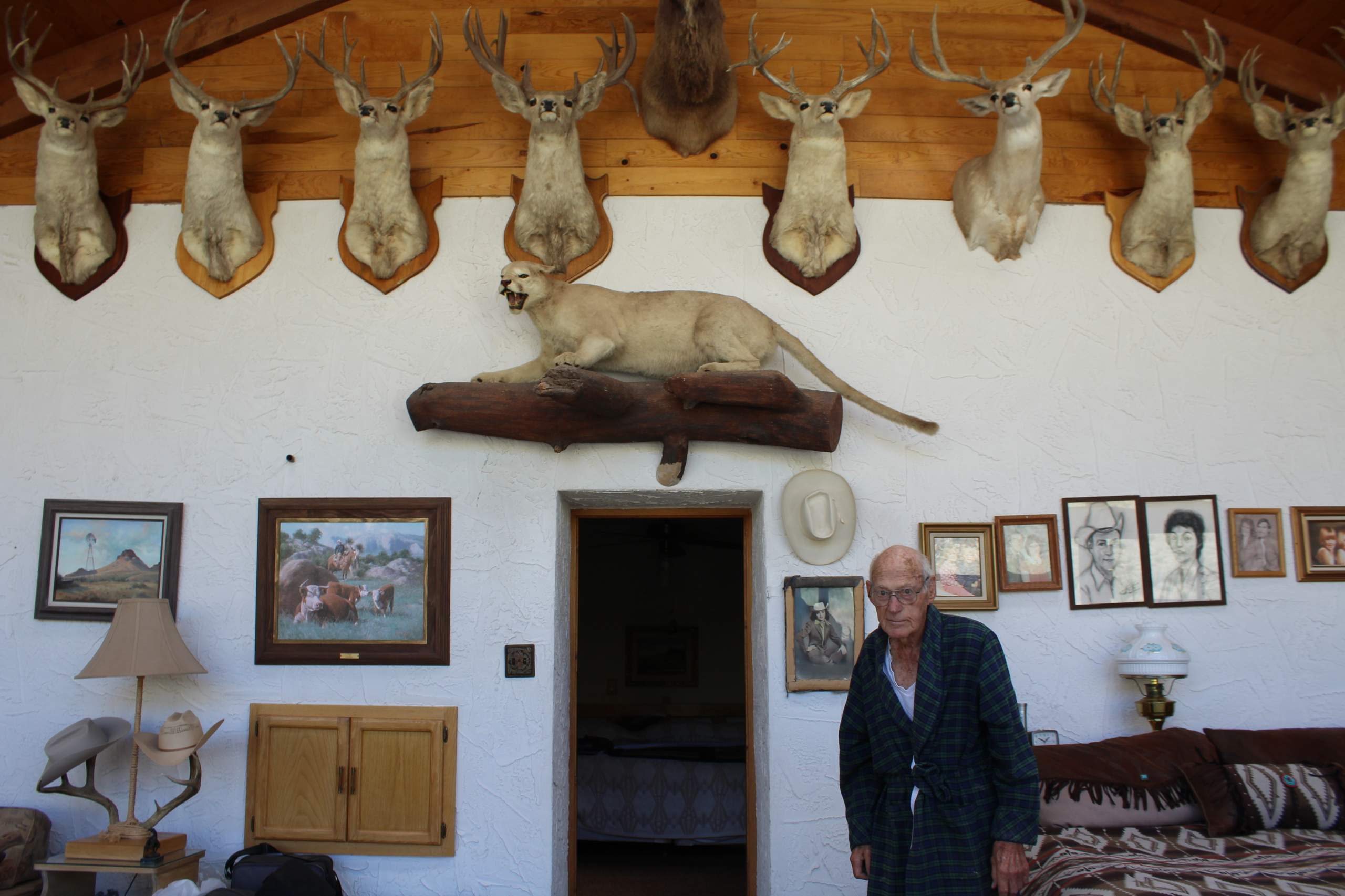 Some longtime west Texas residents are getting nervous about their local sources of water. Hudspeth County Attorney Kit Bramblett opposes the new water drilling operations, especially the one just permitted not far from his ranch.

"I've ranched and farmed all my life," says Bramblett. "Water has been very critical to me."

His ranch is studded with mountains and ocotillo cactus, nestled up to the U.S.-Mexico border and far from the drilling rigs and industrial traffic of the Permian. Bramblett is 86 years old. He went to college with Clayton Williams Jr., and he remembers when Comanche Springs dried up in the early 1950s. He says that at some point, we'll have to stop people from pumping water for certain uses. Because if nothing else, there'll be legal hell to pay.

"If you go to El Paso and go down to the courthouse and see what the most suits that are filed are, you know what they are? They're divorces," offers Bramblett. "You go to Odessa and Midland, that ain't the way it is. The most suits filed there are people suing oil companies over polluting the water."

Water use in fracking operations has reportedly risen six-fold in the Permian Basin since 2011, from five billion gallons to 30 billion gallons per year in 2017. Some oil and gas companies are working on ways to reuse and recycle the water used for fracking (including Apache, the Houston-based company drilling in the areas surrounding Balmorhea State Park). Still, energy research firm IHS Market predicts that demand will double again by the end of this year.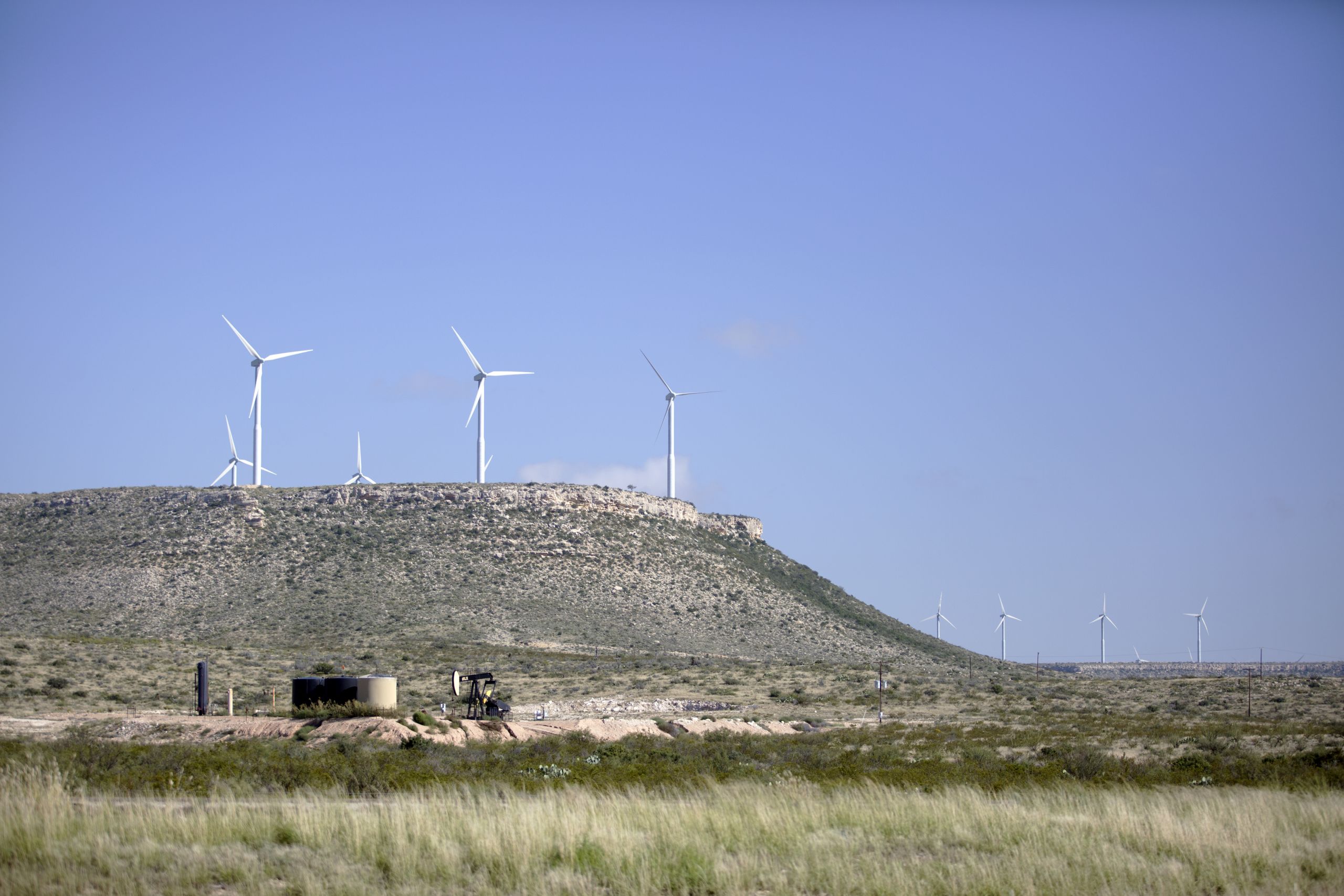 Untapped
The New West Texas



Untapped: The New West Texas is produced with support from The Cynthia and George Mitchell Foundation
Editor: Alisa Barba, Producer: Rhonda Fanning
Reporters: Sally Beauvais, Travis Bubenik, Michael Marks
Web Editor: Shelly Brisbin
Lead photography by Jorge Sanhueza-Lyon with additional images
from Sally Beauvais, Travis Bubenik and Michael Marks